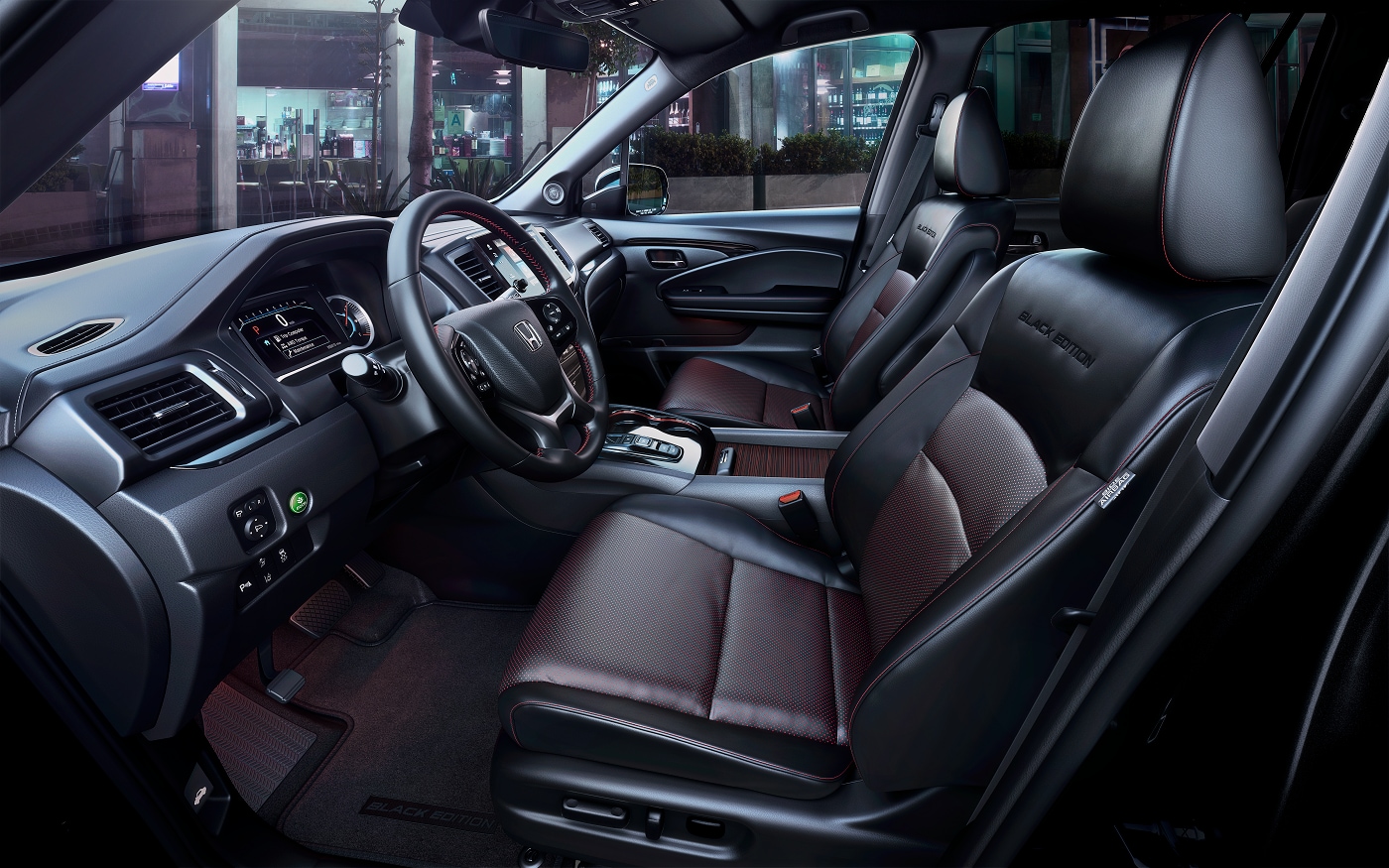 An SUV for Modern Drivers: 2020 Honda Pilot
Whether you are in the market for an SUV that is perfect for your family, or if you just want a professional vehicle that has plenty of interior features and renowned performance, we could not more highly recommend checking out the 2020 Honda Pilot. Not only does this SUV have a vast array of performance benefits that help set it apart from other Honda vehicles (and other vehicles in general), but it also is loaded with advanced features -- both entertainment and safety based -- that will help elevate your driving experience.
Moreover, our team has years of experience helping drivers just like you with the minutiae of the purchasing process. Whether you have never bought an SUV before, or you have bought many of them in the past, our team would be happy to help you schedule a test drive with your favorite model on our lot and to answer any questions you may have.
What's New for the 2020 Honda Pilot
While the 2020 Honda Pilot has not received any major changes, it does have some exciting refinements to offer drivers.
The 2020 Honda Pilot will now have a top-line, Black Edition trim level. This trim level offers an exciting, new exterior design that is sleek, stylish, and unique.
In addition to this new trim level, the 2020 Honda Pilot's exterior and interior aesthetics have been refined to be more modern and more minimalist, giving you easier access to features and more room to stretch out.
A Variety of Performance and Technological Benefits
In terms of performance, the 2020 Honda Pilot continues its long tradition of providing drivers with an agile, comfortable, and renowned experience on the road. In fact, you can enjoy a myriad of performance benefits when you drive this SUV.
The 2020 Honda Pilot delivers up to 280 horsepower and 262 pound-feet of torque, giving you plenty of strength to easily conquer the open road with confidence.
For those who like towing, you will like the fact that the 2020 Honda Pilot tows up to 3,500 pounds.
For modern families, we are confident you will love the interior spaciousness that this SUV offers. In fact, the 2020 Honda Pilot can seat between seven and eight people comfortably while still leaving you plenty of room for cargo.
The 2020 Honda Pilot is also loaded with a diverse variety of features.
You can enjoy available all-wheel drive with this vehicle, giving you more control over the open road, whether you're on the highway or a dirt road.
Apple CarPlay is compatible with the 2020 Honda Pilot, allowing you to connect your smartphone to your vehicle.
In an effort to help expand your awareness on the road, the 2020 Honda Pilot has a Blind Spot Information System on EX trim levels and above.
As you can see, the 2020 Honda Pilot has a plethora of features and abilities to offer you when you are on the road.
Ready for a Test Drive?
If you would like to learn more about our selection of vehicles, including the 2020 Honda Pilot, you are always welcome to visit us at Sloane Honda, located in Philadelphia, PA. Our team would be proud to assist you every step of the way.
Visit us today, and we can help you schedule a test drive with your preferred automotive option.
We are proud to serve drivers in Trevose, Willow Grove, Northeast Philly, and Feasterville.