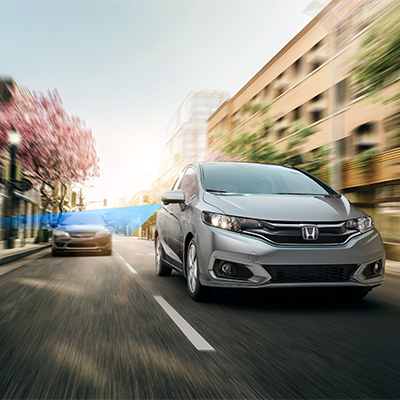 Honda LaneWatch™
Honda LaneWatch™ is another feature that can help you detect blind spot obstructions, this time using a special camera on the passenger-side mirror. The system activates when you signal right and turns on a live video, which is broadcasted to the Display Audio Touch-Screen, giving you a much broader view of the road that you would not see otherwise.
available on select 2018 and 2019 models*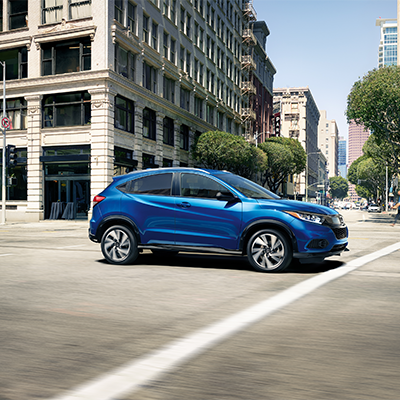 Blind Spot Information System (BLIS)
This system helps to point out hazards encroaching in your blind spot which may go unnoticed by your naked eye, especially since physically turning your head around when driving is inadvisable. When activated, BLIS responds to your turn signal and uses a sensor to send an audio reminder to you when a vehicle is detected in the lane adjacent to you. The indicator on the dashboard will blink and the beep will sound until the lane is clear or the turn signal is disengaged.
Available on select 2018 and 2019 models*
See How It Works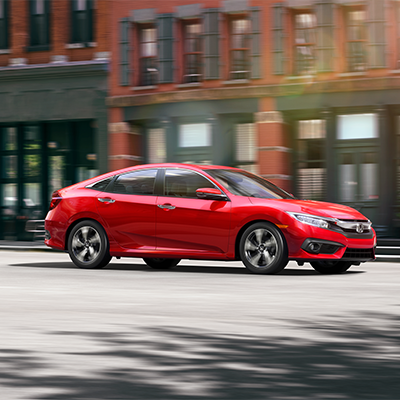 Cross Traffic Monitor
Working with the Multi-Angle Rearview Camera when the Honda is in reverse, the Cross Traffic Monitor sends an audiovisual alert, in the form of beeps and visual indicators, to the driver when another vehicle or pedestrian is encroaching from the side and may go unseen by you and the camera. This system is quite helpful when backing out of your driveway or when parked in a crowded shopping center.
Available on select 2018 and 2019 models*
See How It Works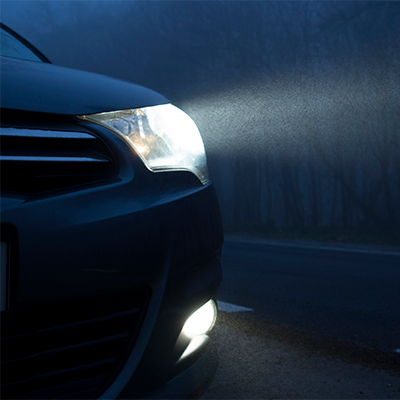 Auto High-Beam Headlights (ABH)
The AHB are activated when the headlights are engaged, and your Honda is driving over 25 miles per hour. All you have to do is switch the headlight lever on the steering wheel to the "AUTO" setting and the system uses a special sensor in front to change the headlights from low to high beams as needed.
Available on select 2018 and 2019 models*
All of these Honda Sensing® features are available on select new Honda models in our new inventory at Sloan Honda in Philadelphia, PA. Test drive a new Honda today!